The new Genevo Assist Pro 2 M is a radar detector for concealed installation with a new OLED colour display and the powerful HDM+ radar antenna. During development, special emphasis was placed on high quality, user-friendliness and easy installation. The radar detector consists of the main control unit, the GPS antenna, the radar antenna, the OLED colour display and the magnetic holder for the display.
All in one: radar and laser protection
The Genevo Assist PRO 2 can be connected to an additional laser jammer. You can choose between Genevo FF, Antilaser Priority and Target LaserTrack. The laser jammer can be easily controlled via the menu of the Genevo Assist.
Two antennas, better performance
The Genevo Assist PRO 2 M comes with the HDM+ radar antenna and can be optionally upgraded with a second radar antenna. This way, you can also protect the rear of the vehicle from measurements from behind.
Gesture control for convenient operation
The new motion sensor for touchless operation enables convenient operation. For example, you can mute the alarm without searching for the right button while driving. Instead, simply wave your hand.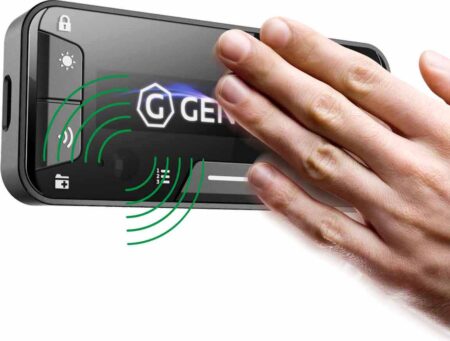 POI database with unlimited updates
The GPS database, including lifetime updates, is included in the purchase price. This includes fixed speed traps, section controls and traffic light speed cameras.
Updates and settings have never been so easy.
Genevo Assist 2 is easy to update and set up using any USB stick.
Deactivate quickly during police checks
Simply remove the new magnetic display to deactivate the Genevo Assist 2. While in some EU countries it is legal to use the Genevo Assist 2, this is not the case in other countries, which is why the device has a removable screen. This means that when you need to switch off the device, you simply remove the screen from the magnetic holder and put it in your pocket or tray, for example. The device then becomes inactive and only you can reactivate the radar detector via the display. If you want to remove the display including the magnetic holder, this is also no problem. Only the micro USB charger remains in the vehicle, which you can use to charge your smartphone, for example.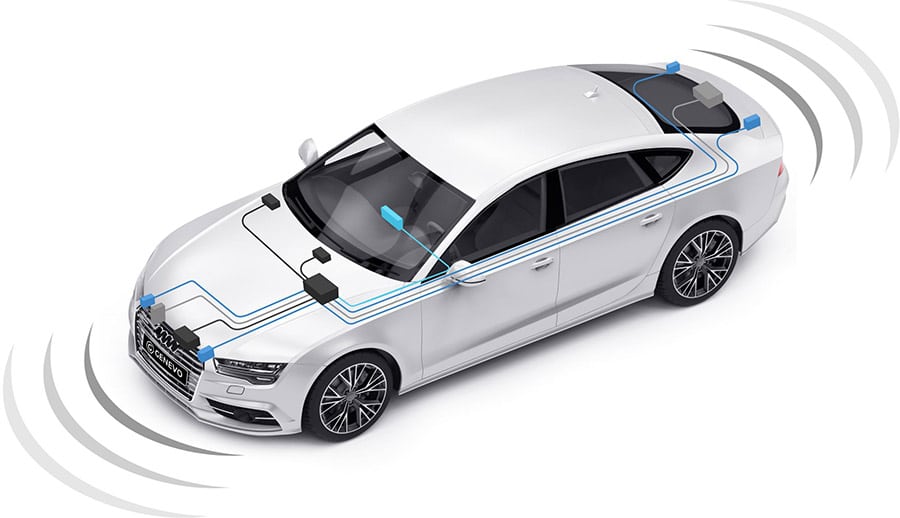 Trade-in / Exchange old for new
Do you have an old Genevo built-in radar detector or an old mobile radar detector? Then take advantage of our trade in programme and upgrade your old radar detector to the new Genevo Assist Pro 2 M. Please contact us for more information. If you are looking for the best detector for the whole of Europe, Genevo PRO is the right choice!
The main advantages of the Genevo Assist PRO II M:
Best price-performance ratio
Connect the laser jammer
Connection of two radar antennas (1x HDM+ antenna included)
Removable magnetic display
Multi-colour OLED display
Motion sensor for gesture control
Easy update via USB stick
The most user-friendly menu
Best warning times due to new HDM+ antenna
Excellent false alarm filter
POI speed camera database for all of Europe with unlimited licence (no follow-up costs)
Suitable for all of Europe